Mulch is a big deal here. Probably because we have lots of bed so need a lot of mulch. We order our mulch and have it delivered. It is actually quite awesome. They back a big ole dump truck into our driveway and dump it out. I wish I had gotten a picture of that, but I just got a picture of the aftermath. It is funny, they knew just what they were suppose to do with the mulch! Shovel-wheelbarrow-dump!
Then they switched rolls: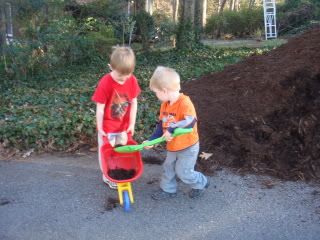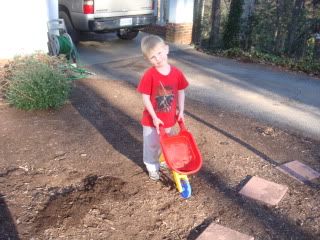 Somehow, I got in charge of the raking step:
Eventually they dropped the shovel and wheerbarrow, and started using trucks: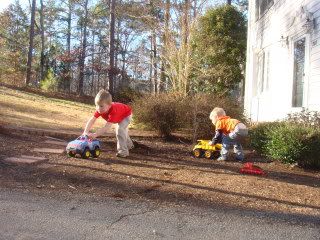 And then there was jumping: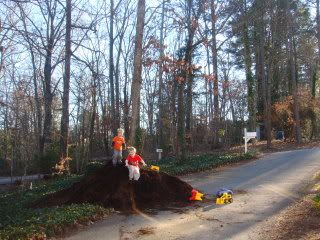 By the time they were done playing, they went directly into the bath.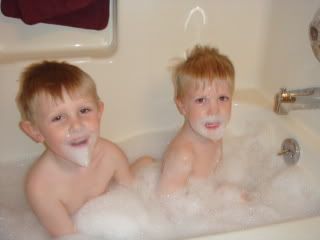 This was a real bummer, because we had gotten a babysitter this night, and really part of the reason we get a babysitter is so we don't have to do things like give them baths...oh well!