Ok, I think it has been below freezing for like 3 weeks. I know I am not going to get a lot of sympathy from some of my readers, but I really hate the cold. Not only to I hate the cold, but I hate being stuck inside with a 16 month old for 3 weeks...and I don't think he likes it either. We did have a snow day, rather, a snow morning. Here are pictures: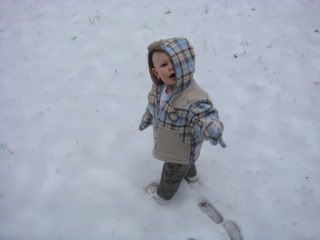 James and a snow ball:
Running around the yard.
Our snowman, James was about done at this point.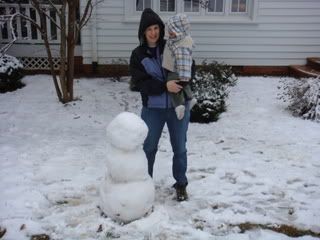 Here is the remainder of the snow man...8 days later!