Without a chick-fila! There is finally a place to get chicken in Clemson! (that is a joke people, check back for info on our first annual "chicken crawl" in November)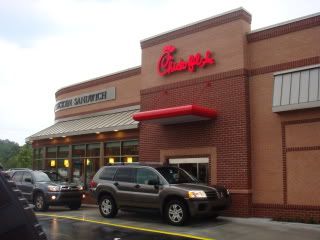 If you haven't been in this area lately, you may not have heard the BIG NEWS. That is right, we now have a Chick-fila. This rivals the opening of our Starbucks and the DunkinDonuts. The traffic has been crazy, but we planned to go last night after swim lessons. The kids loved the play area, especially Andy. He is so fun these days.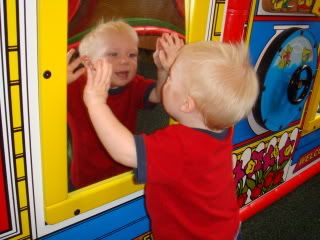 James is so excited, he is jumping up and down.
How did they get up there?
And then, you got to eat. Andy eating his fries.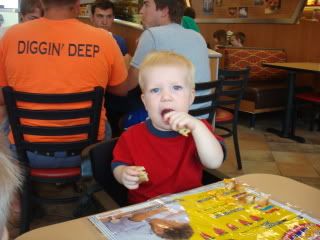 James loves his juice box. His meal and fast food restaurants is "chicken nuggets, fries, and a JUICE BOX!"