We went to see Granny and Opa for Thanksgiving and while we were there, we visited the aquarium. Hey, got to burn off that turkey somehow!
Here is a picture of Andy outside. What a view!
Just a note: Andy is doing more cuter things than James. You might see more pictures of him from now on.
Andy just had a great time. He is just at that stage where he is in awe of all the "ishies!"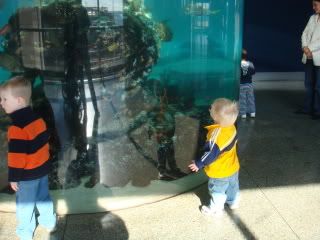 One good thing about this aquarium is that they have a little play area. This is great for small children.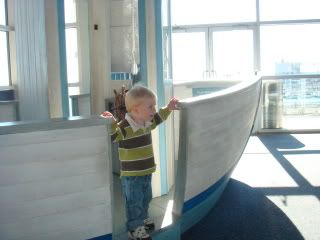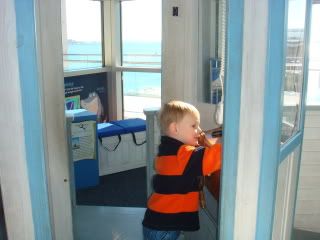 Ok, James was cute too. He is just a little past being thrilled at seeing the fishies. He liked the shark potty though.
And of course, they were both into the video games. Sigh.
Andy climbed staits as always.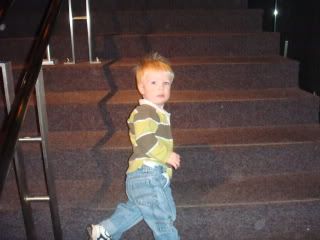 Everyone enjoyed the touch pool!