We were having some of the neighborhood boys over for a play date, but see, we just can't have a regular play date. Once James is told, he gets his own ideas. This time, his idea was a battle top party. A what? A battle what? They are apparently the latest thing in toys for boys. They had some at McDonalds, and then a friend had a "stadium", and then James broke his arm, yadda yadda yadda, now we have all the equipment. ;)
The battle begins. First you wind them up,
Then let them go.
I love Henry's expression in this picture!
After a couple of rounds, everyone started getting tense, so the players took a break to watch Duck Tales (a woo ooo!) and eat some popcorn. Look at Christopher there with the big boys!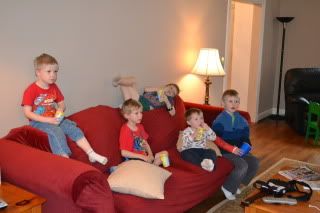 Then some more rounds: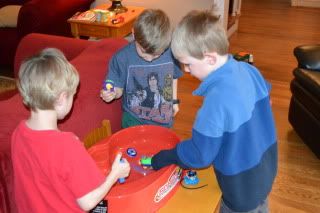 Eventually, Christopher and Andy gave up since they never got a turn: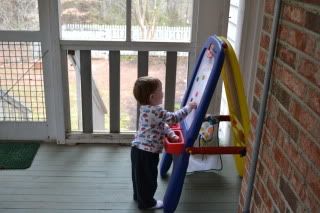 There might have been another round of Duck Tales in there as well (a woo ooo!)