Our pool didn't tolerate the winter all that well. This picture was taken at the end of May, right after Mark declared all out war on the pool.
After almost 2 months of chemicals and cleaning, we finally were able to swim in it. Well, not me, end of July, and still a little too cold for me. But Mark and James enjoyed the pool.
James took some encouragement.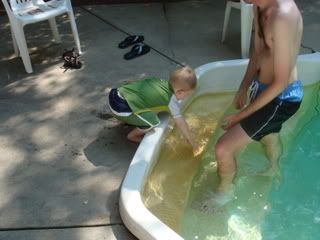 But it didn't take long before he was really enjoying himself.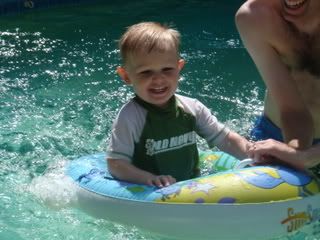 Andy chilled out on the porch. This is the beginning of an "Andy smile".