We did it again! We traveled to the mountains to see the changing leaves. This time we headed to Whitewater Falls. It still wasn't quite at peak, but very pretty and the weather was awesome.
Here is Mark and James: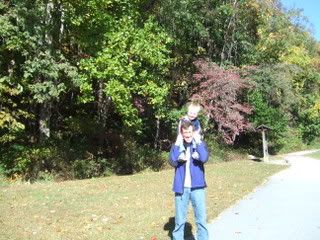 James taking it all in: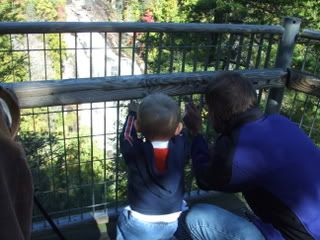 Look! "Gramma too!"
The whole family:
Andy hanging out while we eat our picnic lunch.
More "mountains" for James:
The last vista: