James knows this is GREEN.
(this picture was taken 4/26)
James knows this is BLUE.
(this picture was taken 24 hours after the green picture...way to go MARK!)
This weekend, with the pool temperature of about 81 degrees, we tried out the pool. James told his daddy, "it is REALLY BLUE!"
James really likes swimming. He gets his little ring and just swims all over.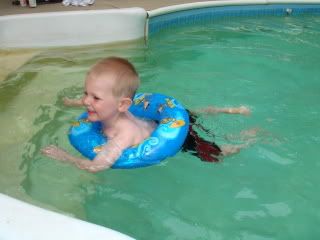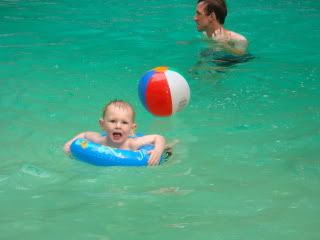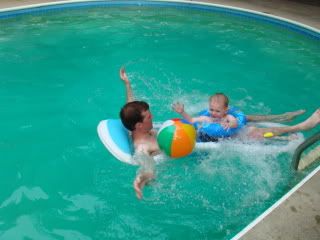 Andy is less OPEN MINDED. He tried it for awhile...
...but he was done with it after not too long.
Here is a video of James jumping in. He does this on his own, with or without his ring, and doesn't care if you are looking or not.