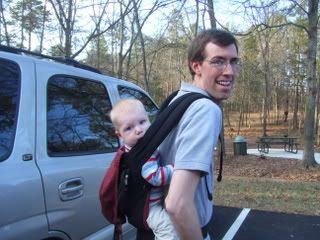 The weather was actually nice this past Saturday, so we decided to take the kids to Mountain View Park for a little hike. It is a nice little park, with a one mile trail that runs right by the once and future (we hope) Lake Hartwell.
The plan was to carry Andy in the Ergo, and have James hike. Yeah....James also wanted to be carried.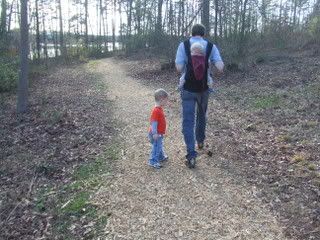 I got him to use in own power, by running about 20 yards again, then turning around and letting him run to me. It was good excercise, but I am not sure how that converts to spark points.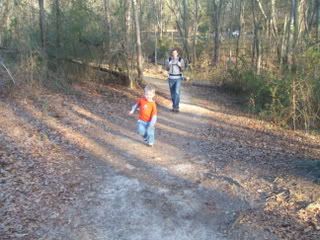 However, Andy LOVED it. Didn't have a peep out of him, once he figured out how to look around. Can't wait for the next batch of nice weather.