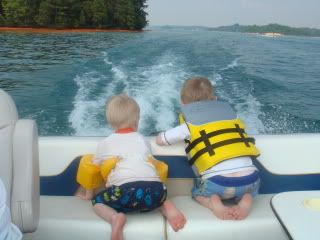 Can you see James's crack?
For memorial day, we planned to go to my parents house. This was a all day affair this time, but it was fun. We got there and the first thing the boys wanted to do was go fishing. We had been to the fishing pier at the waterfront park and someone was just pulling fish in left and right. The boys were convinced that they could do the same. Unfortuately, that was not the case.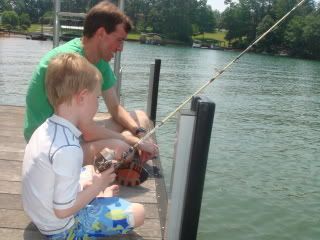 We did have fun digging up worms for bait, so it wasn't a total loss. After lunch and quiettime, we hit the lake. It was a little cold for me, but the kids said they were fine though there chattering teeth.
Then of course, a boat ride! Look at this guy. Remember when he hated boat rides. At least he still loves snacks: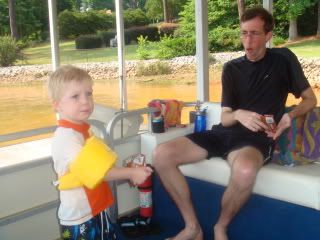 The boys took turns driving:
And then the grand finale, BBQ ribs for dinner: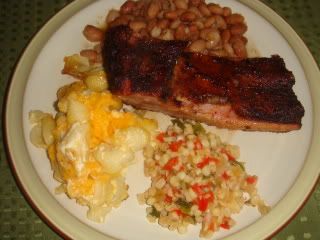 The kids loved the ribs!
They were literally fall off the bone tender: