This year we celebrated the second annual Tour de La France. The number of riders increase due to the fact that I made it a mom's club event. Also, the weather was hot and muggy, just like any epic event should be. And yet, everyone still had a great time!
James was still wearing his sweatshirt. He said it was to protect him if he fell, but I think he was trying to maintain his jedi force.
Andy is almost ready for his big boy bike. Almost. We will ask Santa this year!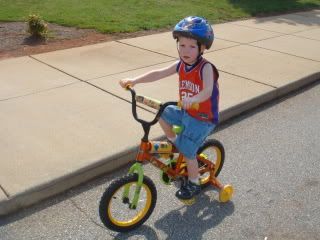 As co-race director, James help to get everyone to the starting line:
Andy, well, he was playing bubbles: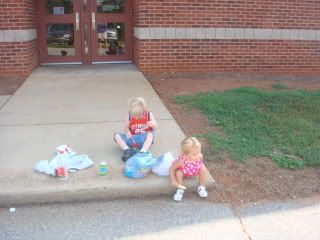 The only time everyone started together:
And they are off: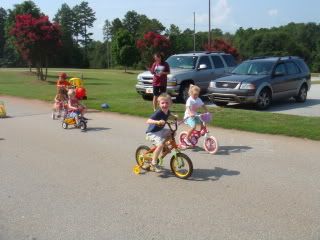 James attempting the mountain stage: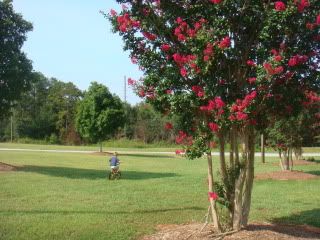 Popsicle break!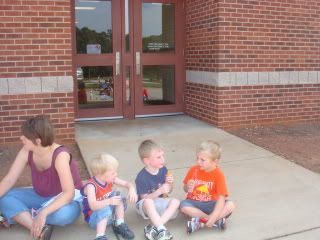 Everyone received ribbons of their choice. Some received more than one!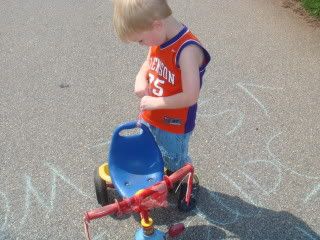 A good time was had by all. See you next year!