I know I have been a blog slacker, but apparently I should change the name of this blog to "totally dropped the morning nap, and afternoon nap is variable" naptime blog. Its been a tough week. My camera keeps getting some sort of an error, so as a filler, I now present from a couple of weeks a ago - a trip to the zoo. We again went with James's friend E (who still takes her morning nap).
Here is James with a bear. He loves bears!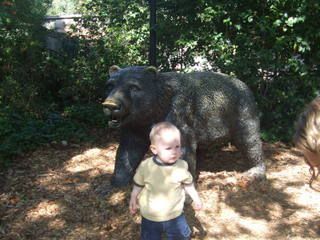 E had a great time looking at toucans.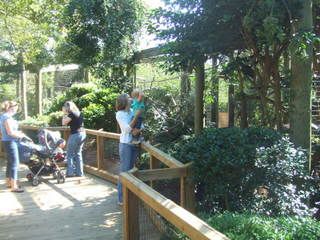 James liked picking up leaves:
What animals? James would rather push E's stroller. Well, it is a BOB.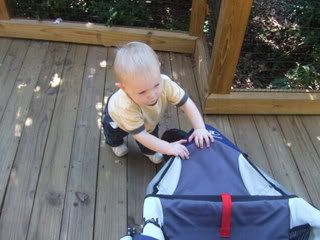 James did like the goats, except he kept trying to eat the goat food.
Sorry about the big pictures. Hopefully they will update soon. Man, you forget one little thing...